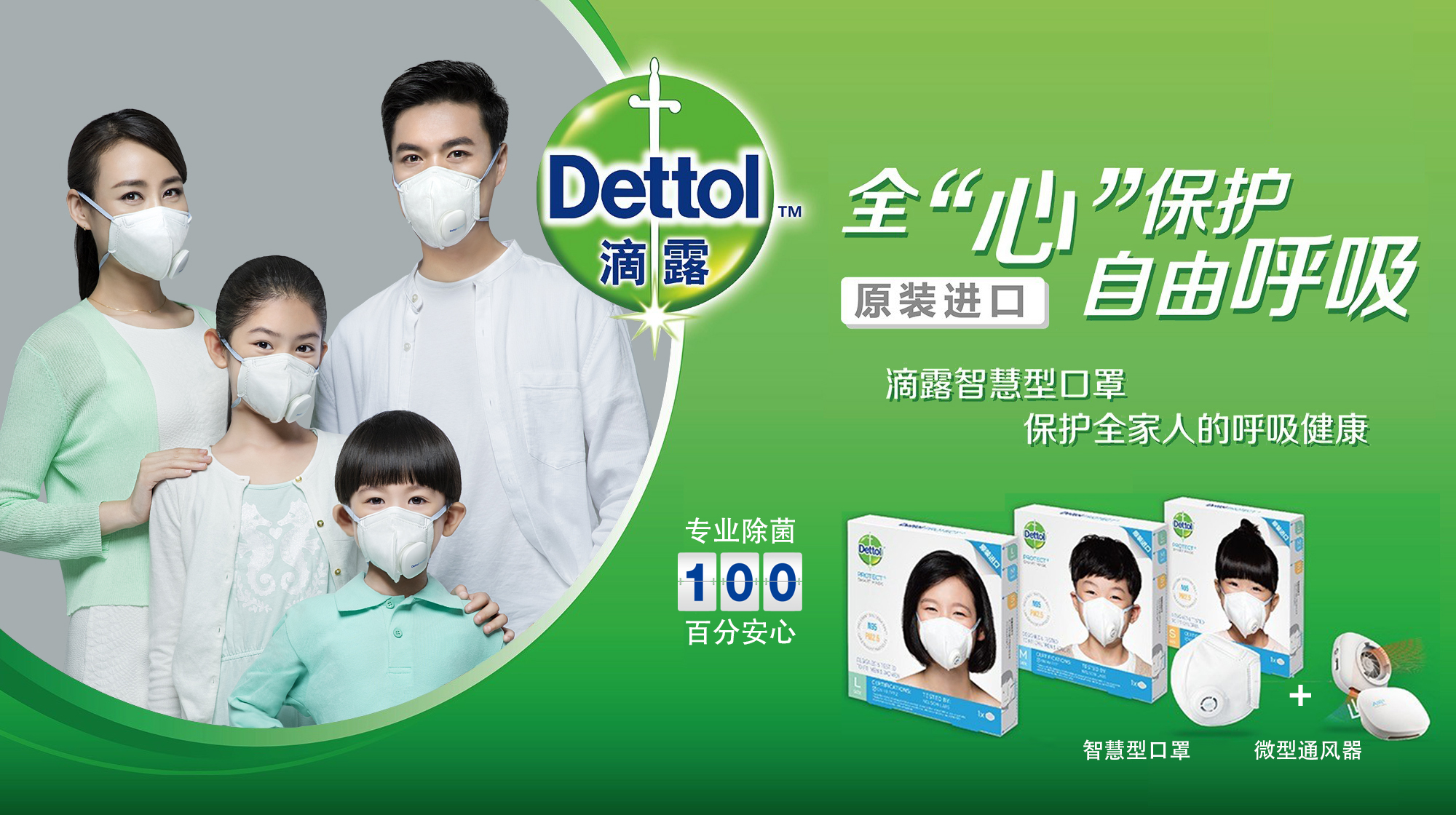 Innosparks Partners RB-Dettol to Launch Award-Winning Protective Mask in China
Singapore, 23 September 2016 –Innosparks Pte Ltd (Innosparks), a company of ST Engineering, makes its first foray into China's multi-million dollar protective mask industry through a partnership with global consumer health company RB-Dettol, (formally Reckitt Benckiser). Innosparks' Air+ Smart Mask will be marketed as Dettol PROTECT+ Smart Mask in tier-1 cities like Beijing, Shanghai, Tianjin, Guangzhou, and other major cities in China. The partnership was announced at a media conference during the 2016 Annual Congress of Chinese Thoracic Society organised by the Chinese Medical Association held in Xi'An, China.
Innosparks' pivot towards China comes at a time of mounting consumer need for a protective mask that works. Air pollution in China has spawned a multi-million dollar industry for face masks but many products fail to provide even basic protection.
The Dettol PROTECT+ Smart Mask offers the same quality, comfort and protection that made the Air+ Smart Mask a hit with consumers in Singapore. The Dettol PROTECT+ Smart Mask breaks new boundaries in China to be the first protective face mask designed for Asian face profiles, and offering three sizes for a perfect fit to children, adults and the elderly.
Another first in China is the detachable micro ventilator that is designed to fit the Dettol PROTECT+ Smart Mask. The micro ventilator, an innovation by Innosparks, adds to the wearer's comfort by drawing out the carbon dioxide within the mask. The Dettol PROTECT+ Smart Mask meets the EN 149(European) Standards, KN95 and Chinese National Standard GB2626-2006, filtering at least 99% of PM2.5 and bacteria.
Commenting on the partnership with RB-Dettol, Gareth Tang, General Manager of Innosparks said, "This partnership demonstrates the trust in our innovation and creativity in solving a global issue. This is the beginning of a fruitful venture into a vast market, which is expected to cement Innosparks' unique proposition. We aim to be the catalyst in which the Dettol PROTECT+ Smart Mask delivers a proven and effective solution—as seen in Singapore — for happy, healthy families.
About the AIR+ Smart Mask
Designed by Innosparks, the AIR+ Smart Mask is certified by European Standards EN149:2001+A1:2009, incorporates N95-class filters and comes in three sizes. The smallest size is generally suitable for children aged seven years and above. The detachable and rechargeable ventilator can be attached to the mask to help young children and the elderly to breathe more comfortably. More information on the AIR+ Smart Mask and Micro Ventilator is available at https://airplus-family.com.
Innosparks is a subsidiary of ST Dynamics, the Advanced Engineering Centre of ST Engineering. It pioneers engineering innovation to improve everyday lives.
Comments are closed.